Lafayette, Louisiana's Leading Addiction & Mental Health Treatment Center & Hospital for Those Struggling with Psychiatric & Substance Abuse Issues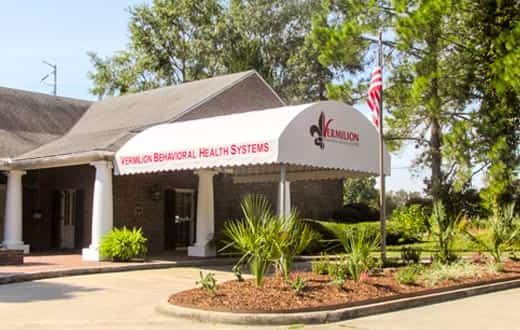 Why Choose Vermilion?
Located in the heart of Lafayette, LA for over two decades, we are the most comprehensive, free-standing provider of behavioral health services. Our compassionate and caring staff at Vermilion provide the highest level of treatment for all individuals that come through our doors suffering from a broad range of behavioral health illnesses, substance abuse issues and co-occurring disorders.
Welcome to Vermillion Behavioral Health Systems.
On behalf of Vermilion Hospital, thank you for considering our treatment center during this difficult time you or a loved one may be facing. It is through our specialized programs and services that we meet the needs of our patients and their families.
We understand that seeking help for mental health illnesses or substance abuse issues can be very intimidating and stressful. Because our hospital provides a full spectrum of individualized treatments and specialized, therapeutic programs, we can effectively handle a broad range of behavioral health issues and addictions. Vermilion Hospital is proud to be accredited by the Joint Commission, and licensed by the State of Louisiana.
For over two decades, the residents of Lafayette and the Acadiana region have looked to Vermilion for treatment of depression, anxiety, bipolar disorder, post-traumatic stress disorder, as well as substance abuse and addictions. For adolescents and teens, therapy and clinical offerings are tailored to their age appropriate needs. Lastly, our Forgiving Losses and Gaining Strength (FLAGS) program was created specifically for the service men and women to help them recover upon return from deployment.
If you or someone you know is in need of help, our assessment and referrals specialists are available 24/7 for a free, confidential level of care assessment.